MariApps sees industry catching up with technology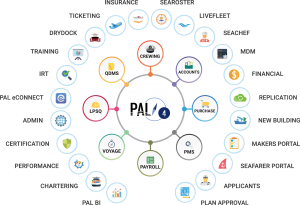 Building on the success of PAL 3, MariApps Marine Solutions is seeking to win over even more converts to the next version of its fully web-based, cloud-supported and mobile-compliant complete marine Enterprise Resource Planning (ERP) suite – PAL 4 which promises more innovations and increased cost savings.
The move is timely, as digitalisation has been among the hot topics for the maritime industry in recent years. The rapid pace of technological advances combined with the sector's need to streamline operations, discover ways to reduce costs amongst weak trading conditions.
"The maritime industry is typically somewhat slow in adapting to and investing in technology; however, slowly but surely it's catching up," says Sankar Ragavan, Schulte Group Chief Digital Officer.
PAL 4, Sankar explains, will be able to help both ship managers as well as ship owners, by covering a wide variety of functions in a single fully integrated system, which can be easily integrated with leading banking and vendor systems via interfaces.
Ship owners will benefit from modules such as insurance, accounts, chartering, voyage and LiveFleet. LiveFleet, for example, can pinpoint a vessel's position, calculate voyage tracking and current speed, as well as vessel performance metrics, operational and financial reports and other key indicators.
In addition to those modules, ship managers have several other elements to take advantage of, including crewing, payroll, SeaRoster and training.
"More than 12,000 seafarers are sailing in the BSM fleet at any given time and another 6,000 are ready to join at port. They can now use the app to see which ship to go to next," Sankar explains.  With often-used information such as certificates and bank details uploaded into the system, together with the availability of a chat function, there is much less of a need to go to the office for administrative purposes, which frees up time for other important matters.
Breakeven as early as two years
According to Sankar, the investment in PAL 4, can be recovered in as little as 2-3 years, if fully implemented and staff is trained well.
Beyond savings in terms of time and effort, PAL 4 shows a measurable Return On Investment (ROI) with work efficiency increased by the full automation of several tasks.
For example, purchasers handling 8-10 ships will be able to handle 15-20 ships as the procurement processes are semi-automated, while fleet personnel officers will be handling several more seafarers than they currently handle, as most of the manual entry process is eliminated.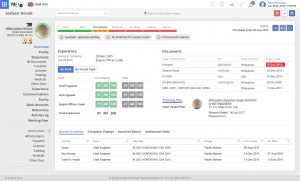 Other valuable advantages are that management reports can be obtained in just a few clicks, compared to the significant time currently spent putting together excel reports, while the Master will be able to access all required data such as crewing, final wages, maintenance history and safety procedures, all in one system.
Planning ahead amid encouraging feedback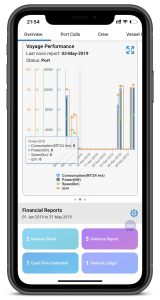 As technology evolves quickly, MariApps is incorporating lots of technological advances on PAL 4, like Cloud and SQL: 2016.
Looking ahead, Sankar already has some ideas for PAL 5, such as integrating cyber security, chat box and mobile PAL.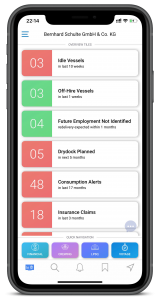 For that purpose, MariApps will be co-operating with the recently acquired sister company World-Link Communications. World-Link has expertise in providing cyber defence services to the maritime sector, to combat cyber threats that can be delivered over satellite communications. The company delivers satellite communications to more than 1,600 ships worldwide.
Meanwhile, MariApps' PAL suite of ERP software has been picking up traction ever since the first version went live in 2011. This was followed by the second version in 2013 and version three in 2015.
Strong interest has already been seen for PAL 4, for which the company introduced several workflow changes, according to Sankar. With more than 20 clients already, he expects to grow that number to 30 by the end of 2019.
In addition to its biggest supporter BSM, PAL 4 has also been chosen as the ship management software by French giant CMA CGM and by Saudi Arabia-based major ship owner Bahri Group for its fleet – testament to a fast-growing acknowledgement by the industry of its potential and productivity gains.