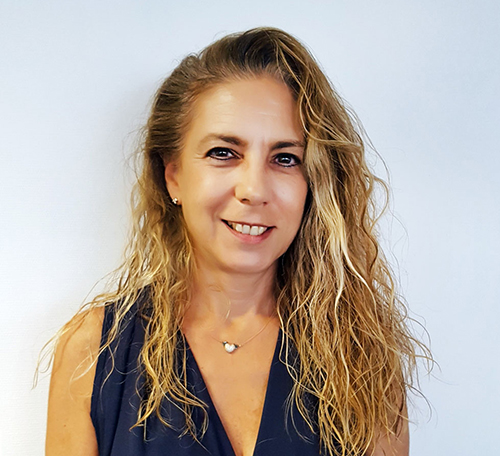 Gender diversity is no longer a topic for general discussion, but a matter of demonstration and commitment.
BSM, a global and multinational ship manager, has demonstrated gender diversity with the fair advancement of talent found within the organisation.
Irene Petallides, Assistant Fleet Manager at BSM Cyprus, is a shining example of the experts working within the Company. Having amassed almost 30 years of experience in the shipping industry, Irene took on various managerial roles throughout her career.
Her professional development in shipping began straight out of university and Irene has since reached a multitude of milestones within BSM.
"I actually fell into the shipping industry by accident. It was not planned. I am very happy to say that after almost 30 years, this is my life. This industry is very challenging and exciting," she said.
Irene first joined the Company in 1990 and over the years broke the mould by becoming the first female to enter various roles within BSM Cyprus; including Fleet Personnel Manager and Assistant Fleet Personnel Manager.
Working for BSM, Irene affirms that she has received equal opportunity for advancement as her male counterparts. Further, progressing in her career has always pushed her to work harder and so her growth has never been stagnant.
"My advice is not to limit your career choices based on your gender. If you truly want something, face it with hard work, dedication and determination. It is very important that you find work that you truly enjoy doing."
Executing vessel operation safely is at the core of Irene's responsibilities as Assistant Fleet Manager, which she achieves through close collaboration with her expert team.
"The biggest exit from my comfort zone was becoming an Assistant Fleet Manager. I do not have a technical or engineering background or any seafaring experience as such. So, it was a big challenge for me."
To improve open communication, a restructuring took place that expanded the team to include technical and marine superintendents, fleet personnel and technical officers.
This change has proven to be extremely successful as the different expertise, knowledge and experience now sits together in an open area, thus promoting strong communication.
"The key is to build on and to utilise everyone's experience and knowledge, as they have in their line of work. Through mutual respect and trust in each other's expertise and capabilities, while building on each other's strengths and having a common goal, you achieve a recipe for success. I am fortunate to have such a team."
Aside from her dedication to her professional role, Irene recognises the importance of work-life balance. A wife and the mother of a 14-year-old boy, she strives to be the best version of herself at work and at home.
"It helps to have an employer like BSM who understands the value of family; it is part of the Company's heritage. Having said that, shipping is a 24/7/365 business and after 29 years with BSM, I can say I am very lucky to have my family's full support and understanding on what I do and the importance of being available for my job at all times.
I am a firm believer that the key to work-life balance is not the amount of time spent but the quality of that time. This is very important to remember and the same applies both professionally and personally."
Historically, professional roles within the shipping industry were male dominated, Irene acknowledges. However, she believes that this sector is no longer reserved just for men.
Evident from BSM's gender diverse teams, there is equal opportunity for all experts working within the Organisation.