Jian Sun, Second Engineer on board MOL Growth, believes that, most of all, it requires passion to be a good seafarer. He has already faced many challenges during his professional career. Being able to work with and learn from people from different cultures and with different mindsets enabled him to overcome these challenges and progress. The Shanghai Maritime University graduate gives an insight into his day-to-day life on board, explains how it has changed due to COVID-19 and what has helped him to cope with the unusual circumstances.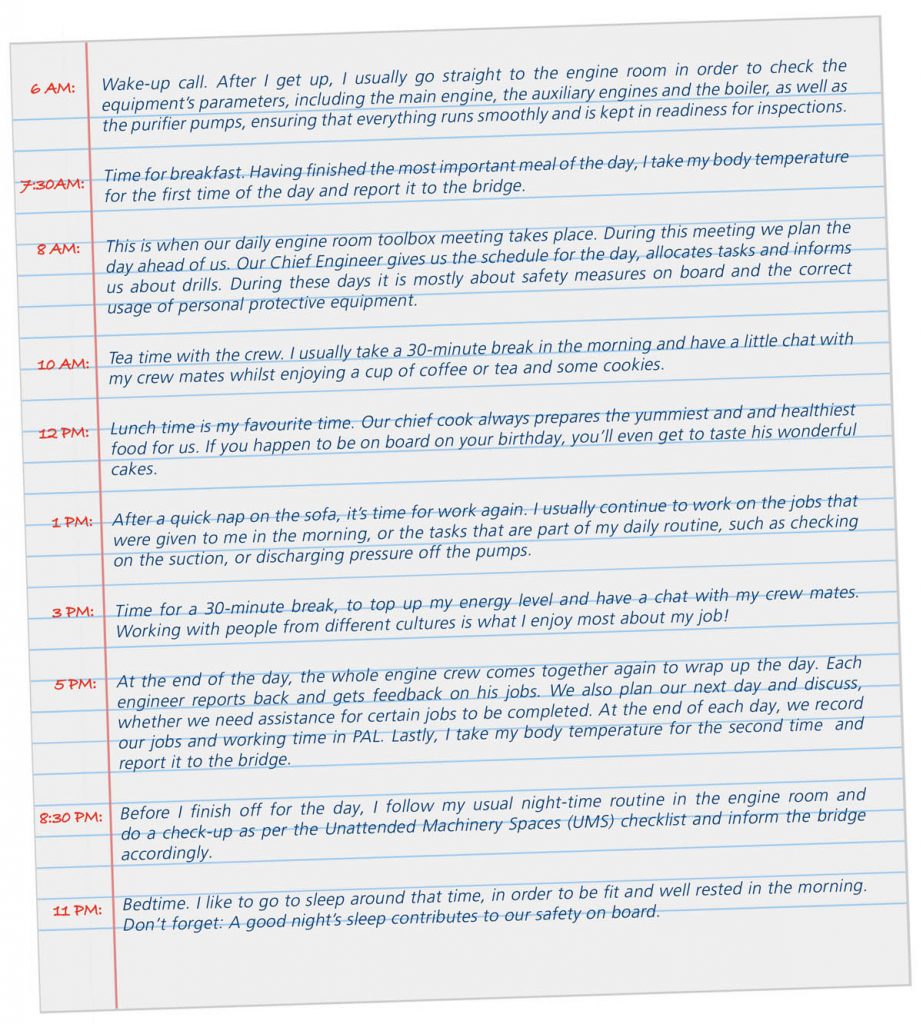 "I have faced many challenges in my career, but the one that has helped shape my character the most, is mastering cultural diversity."
 Interview with Jian Sun:
Which challenge in your career has helped shaping your character the most?
There are so many challenges that I have faced in my career, but the one that helped shape my character the most, is intercultural competence. Being able to work as a team with people from different countries with different cultural backgrounds and speaking different languages. It was a challenge that really helped me progress and has shaped my character the most.
How has COVID-19 affected your daily work? How has your day changed?
COVID-19 has mainly affected us psychologically by creating the fear of being infected and starting to worry that my family back home could get infected. When the mind is not at peace the body does not respond well, hence the work is also affected. The days at sea however haven't changed so much, due to our BSM free WiFi and COVID-19 guidance for ships operations and health protection equipment for seafarers. The more I am in touch with my family and the better the personal protection on board, the better we feel and let us run the ship safely.
What are the most rewarding aspects of your job/role?
I have been promoted to Second Engineer four months ago. Some of the most rewarding aspects of my role are: Early responsibility by ensuring the safety of crew members, cargoes and ships. Good wages that allow me to support my family. Opportunities to travel around the world through port stay. Discovering new places and making friends with people from all around the world.