The incorporation of technological innovation in shipping operations is gaining rapid momentum.
As a business trend, it is an irreversible movement that is becoming an integral part of the ship owning and shipmanagement sectors.
There is, however, a crucial factor to bear in mind amid the accepted 'new norm' of breaking away from the historically conservative shipping mindset.
And that is the speed of technological transformation, which must never compromise safe operations or obviate the need for skilled personnel.
The changing business landscape has led to a deeper understanding by ship owners of the need to entrust their vessels to managers who are able to incorporate new technologies into operations and demonstrate their benefits, while ensuring the safety of the crew on board.
David Furnival, Chief Operating Officer of BSM, said, "Our priority is and will always be about crew safety and the integrity of the vessel. This priority takes up the biggest portion of our resources' expenditure. We achieve this by leveraging on technology and investing in tools and systems to improve the efficiency of our training systems."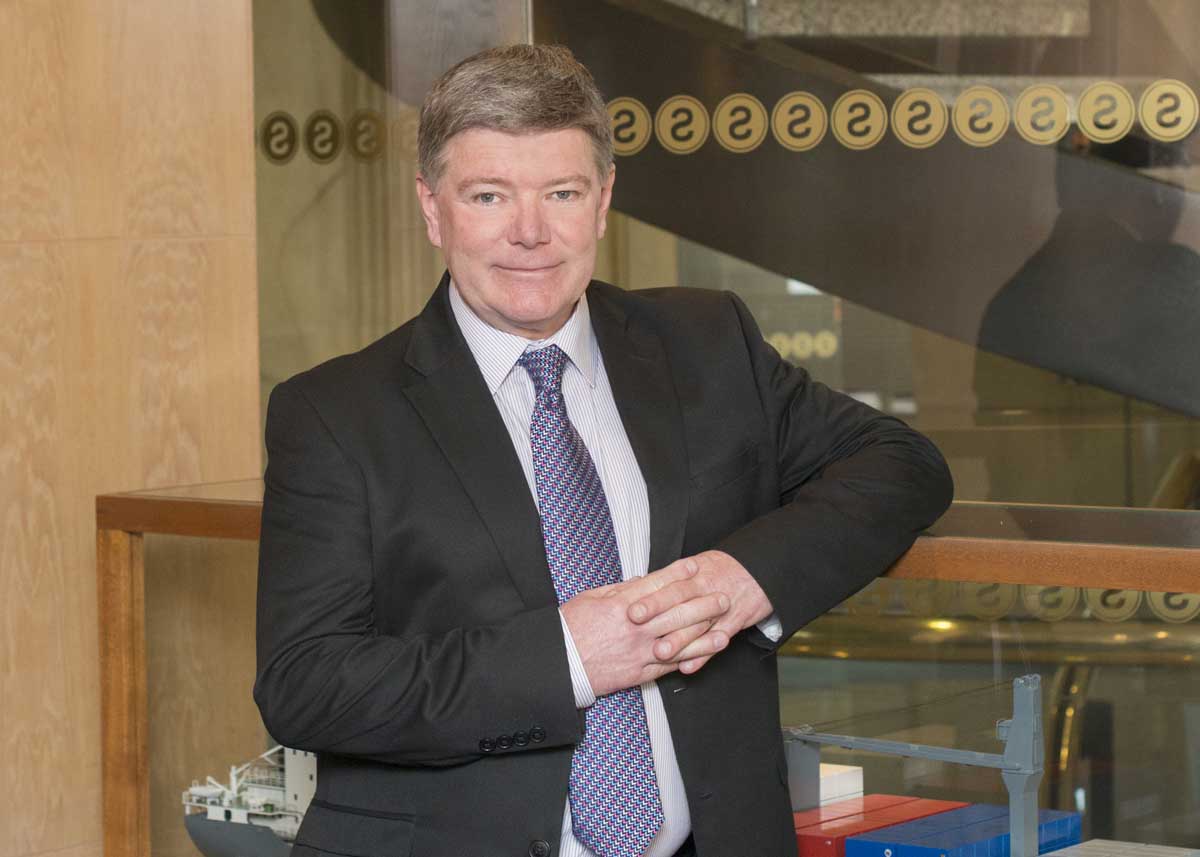 David highlights that the Schulte Group measures its safety record through industry standards, such as Lost Time Injury Frequency (LTIF) and Total Recordable Case Frequency (TCRF), to name a few. To further reduce such events, BSM carries out a detailed investigation of each incident and uses available technology for computational analytics to determine trend analysis as well as internal benchmarking against the Organisation's performance metrics.
The results of such patterns form the basis of future safety campaigns and training programs. These computer-based programs have been developed by MariApps, BSM's technology solutions company, which provides a complete set of ERP Solutions for Shipmanagement activities.
Even as BSM's fleet grows, the ship manager has proven in the past five to six years that its behavioral safety initiative is effective having halved its injury incidents per ship.
"We have introduced a new component using our Project Pilot system that has a particular focus on junior ranks amongst the crew, where injuries tend to occur more frequently," he said.
Project Pilot is BSM's flagship project when it comes to safety because of its multifaceted application to cover all aspects of shipmanagement activities. Compared to typical industry standard voluminous manuals, the instructions, in particular for all shipboard operations have been re-written to provide improved clarity and kept succinct for ease of use.
A part of the project includes a new Behavioural-Based Safety Manual that focuses on the conciseness of language by using simplified English suited for any nationality.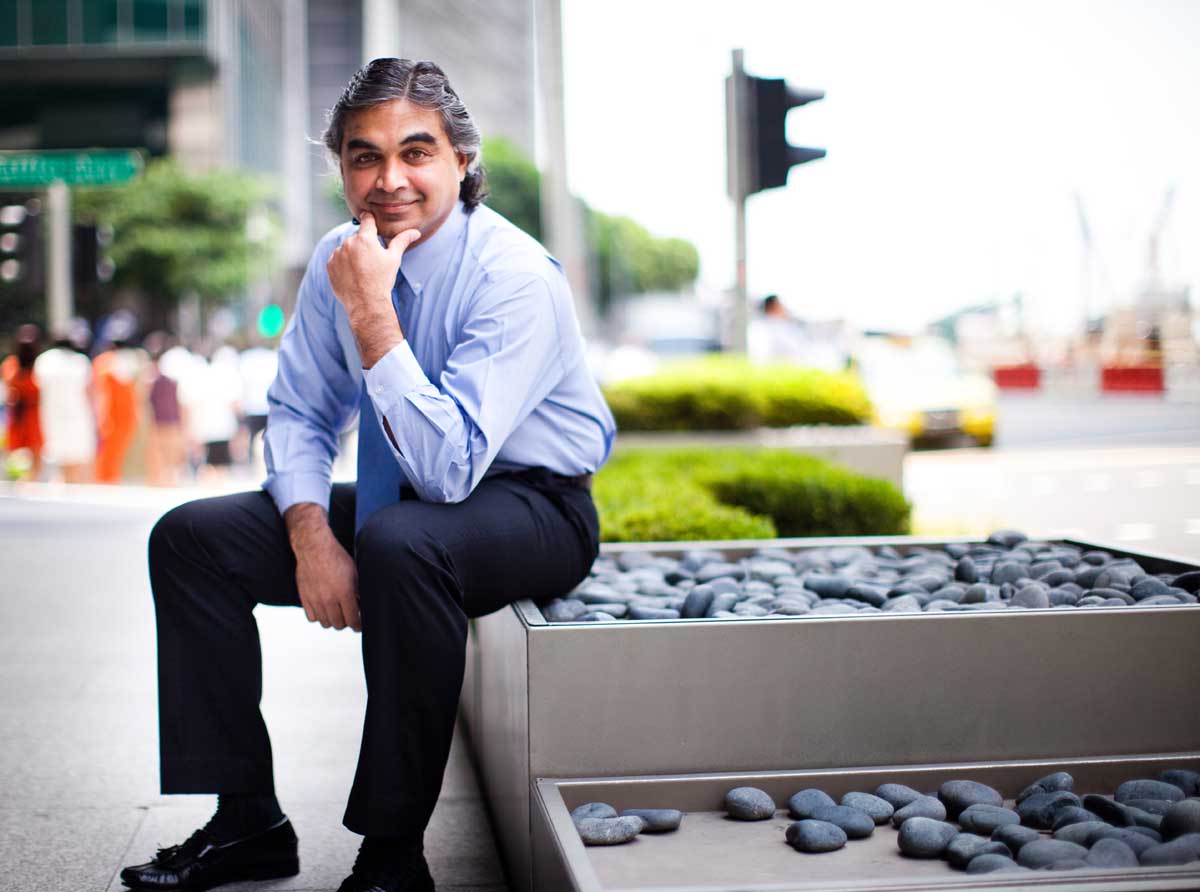 "The messages that we are trying to instil in people become much clearer than they used to be. Suddenly they realise what behavioural safety means to them," he said.
David points out that it is important for crew members to understand that safety is their personal responsibility both for themselves and their colleagues on board.
"This will greatly enhance the value of our safety culture on board and significantly reduce personal injury. We can expect beneficial results not just for today, but over several years. So, from a safety perspective, Project Pilot is crucial for BSM," David believes. "Apart from being a first mover to use this style of instructional manuals, I expect more ship-managing companies migrate in this direction, which will influence the safety standards across the industry."
"From a shipmanagement perspective, how we can help owners save money is directly by minimising their operating expenditures, without compromising operational safety. This is done predominantly through our Supply Chain Management procedures and strategies, including the underlying software, the controls and procurement processes," David explained.
With the shipping industry facing a protracted period of downturn marked by low freight rates and persistent tonnage glut, owners and operators have been investing money over the years in search for ways to optimise operations, whilst controlling expenditures.
One of the ways to cut cost is by consolidating the procurement process within the supply chain, according to Sandy Kumaran, Corporate Director Fleet Management at BSM.
"We have set up a central procurement team in Mumbai and all purchases are done through them. They focus on bulk buying and on supplying the right items to the vessels at the right time, allowing for improved logistics and warehousing," Sandy said.
BSM is building up enhanced contractual agreements with its business partners so they can be more precise in the procurement of specific equipment, Sandy explained.
"We want to reduce the number of contracted vendors to cut costs. The more targeted we are with our group of vendors the more they will be able to focus on exactly what we want," he observed.
BSM can also leverage on the volume of the Group to reduce procurement costs, an added-value for customers, he added.
This can also be achieved by combining the Company's purchasing power with like-minded ship owners and managers to create a larger resource pool for the purchasing of more vessels, a bargaining chip to secure better deals with suppliers.
David added, "Our intention is to engage with fewer suppliers and create a two-way value-add by making the whole process of buying, supplying and even manufacturing more efficient."
To reduce human intervention BSM uses an OCR (Optical Character Recognition) Technology to process a large number of incoming invoices.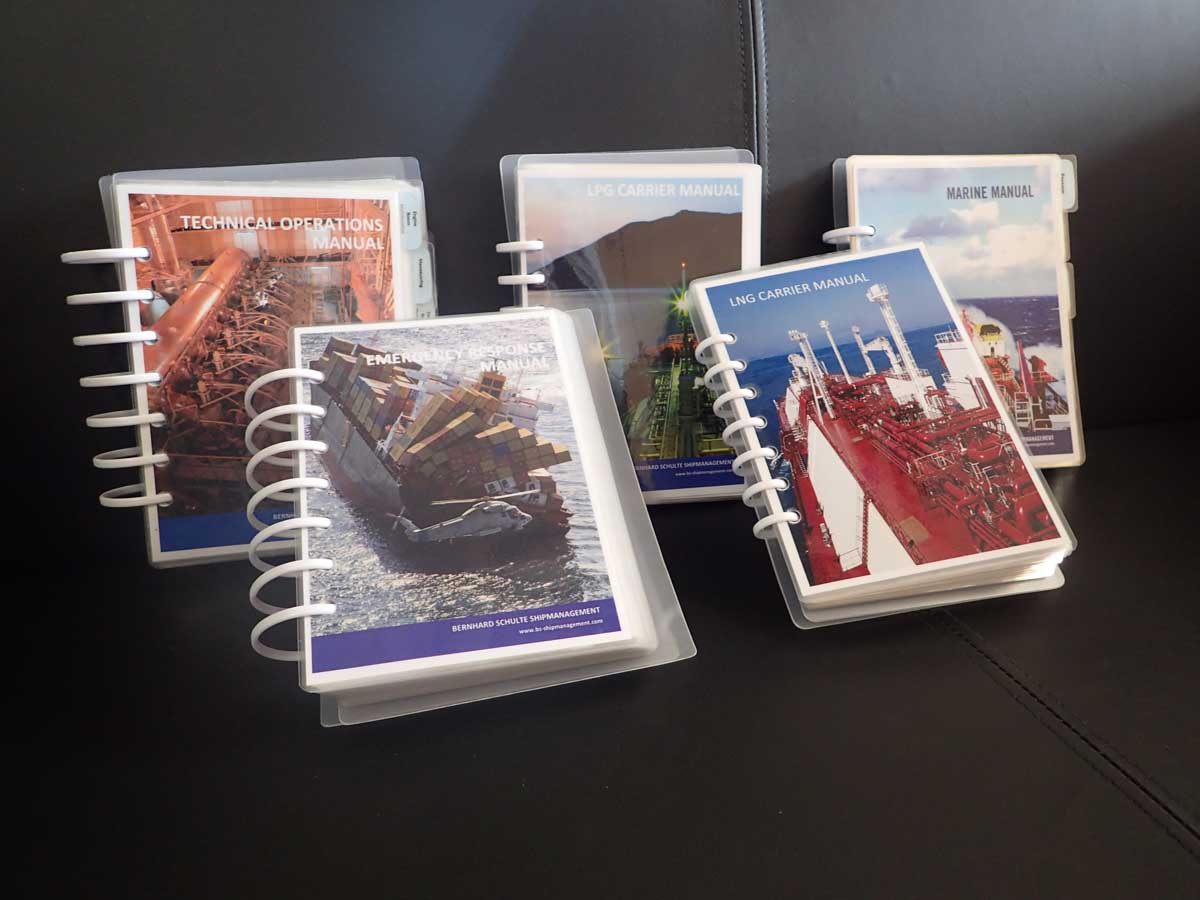 The OCR has the capability to recognise an invoice, match it to a purchase order and automatically process the payment without the need for manual work. This speeds up the payment procedure for the vendors and reduces the administration work for BSM.
"Using available technology eliminates human intervention where someone has to physically review invoices and match them against purchase orders is now becoming redundant, resulting in a far more efficient and effective invoice processing system," Sandy said.
David added, "Going forward we recognise that these innovations will help grow our business and differentiate us from our competitors. We want to apply such automated reading and documentation processing elsewhere within our Supply Chain Management and for inventory controls."
While automation research has been in place for decades, its adoption has not yet flourished in the maritime sector.
However, it will continue to make its mark in shipping operations, vis-a-vis predictive maintenance that seeks to raise alerts on likely problems and offer diagnosis and preventive measures.
Such predictive intelligence is not yet widely applied in shipping, though an aspect of it is to make sure there are spare parts readily available for performing maintenance work or when a critical equipment fails. This can be handled by strong inventory management as well as timely requisition and an effective delivery process.
"Most industries use a barcoding system for this process. The use of the more technologically improved QR (Quick Response) Codes, as opposed to the old barcoding is the way we are moving forward," David said.
"QR Codes have the flexibility to be used with multiple devices as well as share information on different platforms. This technology has multiple uses from inventory control to invoice processing that improves efficiency benefitting all stakeholders."
The Group's Corporate functionality works closely with MariApps to improve efficiency using state of the art technology. The entire ERP platform is being upgraded which will see improvements to make it more intuitive and improve the user interface – be this for a desktop or mobile user for both shipboard and shore-based modules.
While there may be some form of perceived threat that jobs may be taken away with the introduction of automation, the goal of BSM is to use available technology to accomplish in part, if not all routine processes to enable its staff to focus on higher value tasks.
Sandy added, "They can start doing more analytical work, make assessments and outline trends – all of which will help in the growth of the overall business."
These developments are made possible by the sharing of ideas from the people who are directly involved in the processes and are familiar with what works and what doesn't.
BSM encourages innovative thinking with the Innov8 initiative; a tool which recognises and rewards employees who communicate their ideas for changing or improving a system within the company.
"We don't mean giving routine feedback but mooting an idea that has not been considered before – a radical new way of thinking," David said.
David noted that with more than 20,000 employees, there are many intelligent people with great ideas, but they may not know how to articulate them and Innov8 is the conduit for that. An example of this "out-of-the-box" thinking is the use of QR codes as an upgrade from the traditionally used Bar Codes.
"We want everybody in the Organisation to contribute to our success through problem solving, critical thinking and by challenging existing practices," he concluded.