Schulte Marine Concept (S.M.C), the project-focused business within BSM, has been awarded four newbuilding contracts from various owners in the first quarter of 2018.
S.M.C will provide technical consultancy and newbuild supervision services to support the construction of two tankers and two bulk carriers.
The first contract was awarded by renowned Chinese ship owner Landbridge Group, known for being one of the largest private companies in Rizhao, China. The Group has begun expanding into the shipping sector and currently owns three VLCCs.
An additional three 308,000 dwt VLCCs are under construction in Dalian Shipyard, China, under the supervision of S.M.C. and will be delivered throughout 2019. Through this agreement, S.M.C strategically has managed to enter the VLCC sector, while developing a business relationship with a high value customer.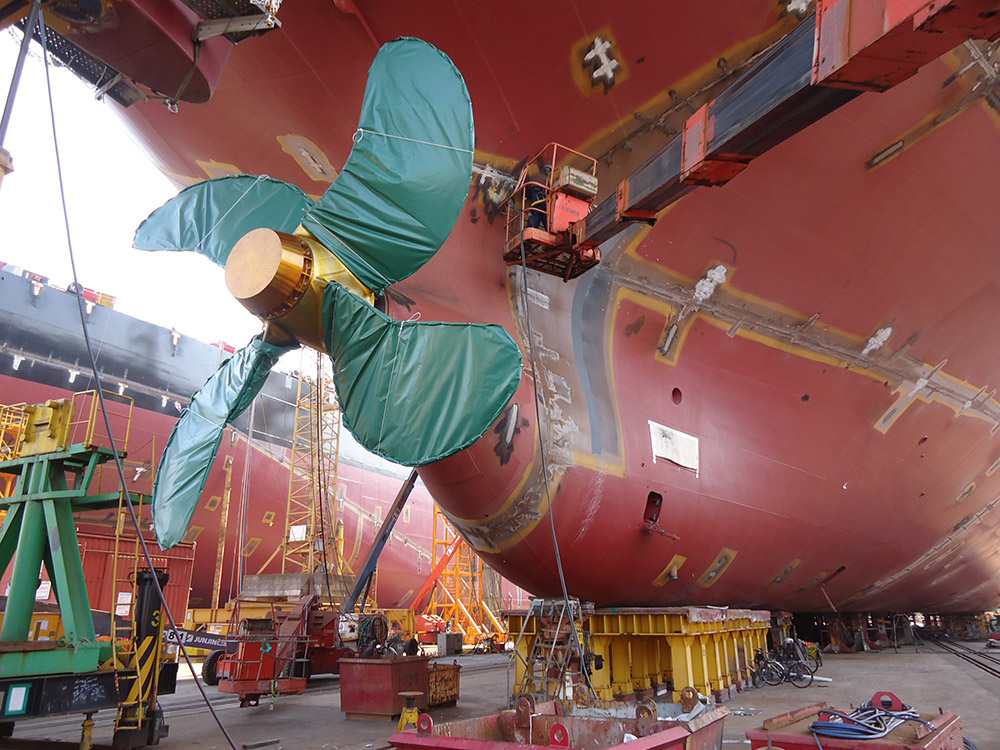 The second contract was awarded by Hong Kong owner Kerrison International Shipping for plan approval and site supervision services of two 55,600 dwt MR chemical tankers. Plan approval began in February and construction will take place in CSSC Chenxi Shipyard in China by the end of 2018. Delivery of the two vessels is scheduled for December 2020. Kerrison International Shipping currently has three bulk carriers in their fleet and three chemical tankers under construction.
Monaco-based Transocean Maritime Agencies (TMA) partnered with S.M.C to support their site supervision of two 82,000 dwt Kamsarmax bulk carriers. Construction of the vessels began in February in Jinling Shipyard, China, and will be completed in April 2019. TMA is a private family-owned ship owning company specialised in bulk carriers. They have 17 vessels under their fleet, four of which have been supervised by S.M.C. from as early as 2013.
The fourth agreement was awarded by Chinese owner New Yangtze Navigation and S.M.C will provide their services for two 64,000 dwt bulk carriers to be built in Zhoushan Changhong International Shipyard in China. Construction of the first vessel will begin in May 2018 and the second vessel will follow a year later.
S.M.C's extensive experience with complex projects in major shipyards has allowed them to grow their portfolio in the shipbuilding sector with projects ranging from passenger, cruise, tanker and VLCCs, reaching a record of 480 completed projects to date.