Deeply committed to responsible corporate stewardship and governance, BSM released its 2020 Sustainability Report to provide a comprehensive view of the company's important work towards addressing our global social and environmental impact during one of the most challenging years in modern history.
Published on 30 June, the report is a major step in BSM's resolve to further embed sustainability into the overall business strategy. "In this first external sustainability report, we have shared various ambitious goals in line with our key stakeholders' interests and began working on them. I am pleased with the progress and successes detailed throughout this report. I believe deeply in our people and our combined efforts to add to a sustainable future," says BSM CEO Ian Beveridge.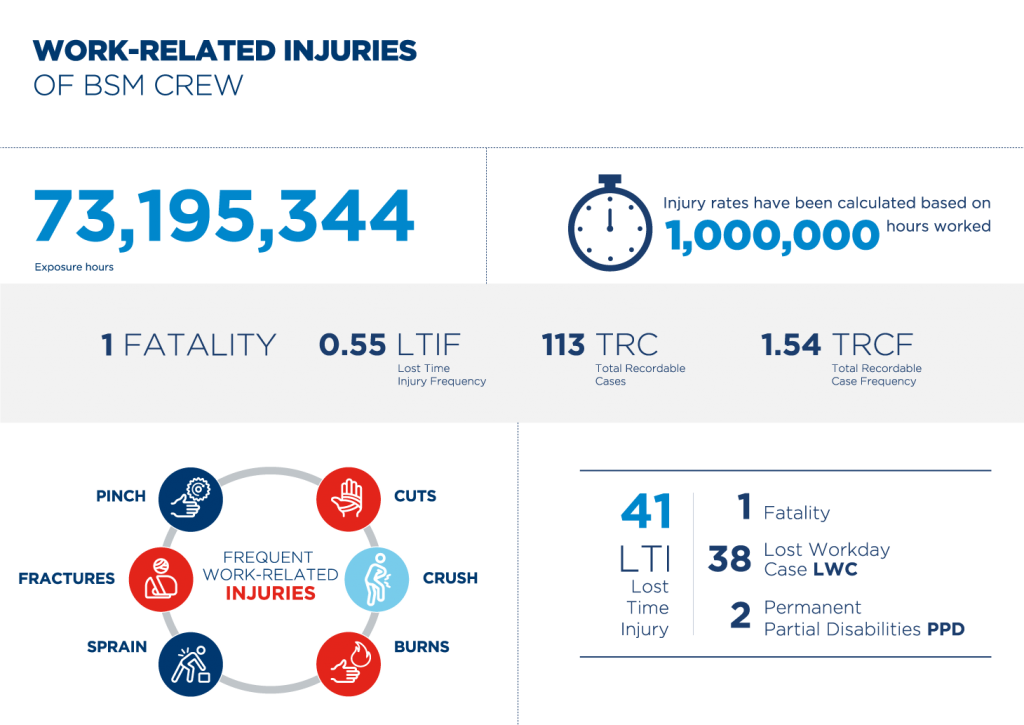 The strategic importance of sustainability in delivering long-term growth and creating stakeholder value cannot be overstated. BSM is committed to publishing the report annually in line with globally recognised sustainability reporting standards to transparently communicate the progress being made in our sustainability agenda, with the ultimate ambition to create an inclusive, resilient, and sustainable future for all.
Pillars of sustainability
The 2020 Sustainability Report outlines BSM's sustainability roadmap rooted in three pillars.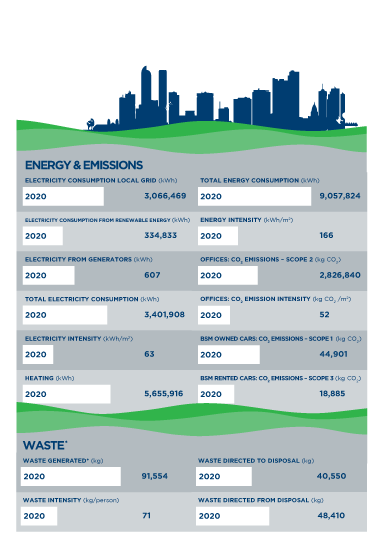 Our People brings forward the human element of sustainability. BSM empowers its workforce to reach their full potential and create social impact. Having a people-centric strategy to sustainability reinforces the value of BSM employees at sea and on shore and fosters a workplace culture that embraces diversity and inclusion, promotes health and safety, and upholds respect and responsibility.
Our Planet underscores the moral obligation to protect and preserve the environment. The maritime industry is increasingly under pressure to reduce its carbon footprint and improve environmental performance. In response, BSM is driving business transformation by investing in research and development and harnessing new technologies to develop energy efficiency solutions. Also, integral to this pillar is active involvement in environment-centred initiatives and forging partnerships that deliver meaningful results.
Our Operations supports the call for responsible business conduct in adopting a sustainable mindset across the entire BSM value chain. More than compliance to local and international laws and regulations, it involves greater cooperation with suppliers and partners based on the highest ethical and environmental standards.
Download the BSM 2020 Sustainability Report here.